In the digital landscape, search engine optimization (SEO) plays a crucial role in improving website visibility and driving organic traffic. However, to ensure your SEO efforts are effective, it's essential to conduct regular audits of your website. An SEO audit helps you identify areas for improvement, optimize your content, and enhance your overall search engine rankings. In this article, we'll walk you through a step-by-step guide to performing an SEO audit for your website, complete with a handy checklist, useful tools, and real-world examples.
I. Setting the Stage for SEO Audit

Before diving into the audit process, it's important to establish a baseline by conducting thorough keyword research and analyzing your website's current performance using web analytics tools like Google Analytics and Google Search Console.
II. On-Page SEO Analysis
Headings Analysis:
Assess the usage of H1 tags: Ensure that each page has a unique and descriptive H1 tag that accurately represents the content.
Evaluate the hierarchy of headings: Confirm that the headings follow a logical structure (H1, H2, H3, etc.) and use relevant keywords when appropriate.
Content Analysis:
Evaluate keyword usage: Ensure that your target keywords are strategically incorporated into your content while maintaining natural language flow.
Analyze content length and quality: Assess whether your content provides value, answers user queries, and adheres to best practices for optimal engagement.
Review meta tags: Optimize title tags and meta descriptions, ensuring they are concise, compelling, and include relevant keywords.
URL Structure:
Evaluate URL structure: Check that your URLs are clean, descriptive, and include keywords where relevant. Avoid lengthy URLs or those containing special characters or numbers.
III. Technical SEO Analysis
Website Speed and Performance:
Conduct a speed test: Use tools like Google PageSpeed Insights or GTmetrix to evaluate your website's loading speed and identify areas for improvement.
Optimize images: Compress images to reduce file size and enable faster loading times without compromising visual quality.
Enable browser caching: Leverage browser caching to store static resources, reducing server load and improving website performance.
Mobile Friendliness:
Perform mobile-friendly test: Utilize Google's Mobile-Friendly Test tool to ensure your website is fully responsive and provides an optimal user experience on mobile devices.
Optimize for mobile speed: Optimize your website for mobile speed by using responsive design, minifying CSS and JavaScript, and avoiding intrusive pop-ups.
Website Structure and Navigation:
Evaluate site structure: Ensure your website has a clear, logical hierarchy, with easy-to-follow navigation and user-friendly URLs.
Check for broken links: Use tools like Screaming Frog or Xenu to identify and fix broken links, which can negatively impact user experience and SEO.
Also Read Affiliate Marketing Unleashed: Master the Strategies that Drive Massive Profits!
IV. Off-Page SEO Analysis
Backlink Analysis:
Assess the quality and quantity of backlinks: Analyze your website's backlink profile using tools like Ahrefs or Moz, identifying high-quality backlinks and disavowing toxic or spammy ones.
Examine anchor text distribution: Ensure anchor texts are diverse and contain relevant keywords, avoiding over-optimization.
Social Signals:
Evaluate social media presence: Assess your website's social media engagement and identify opportunities to increase social signals through sharing, likes, and comments.
V. Tracking and Monitoring
Set Up Analytics and Tracking:
Install Google Analytics and Google Search Console: Ensure you have these tools integrated to monitor website performance, organic traffic, and search queries.
Regular Performance Reporting:
Create a reporting schedule: Monitor your website's SEO performance regularly, track keyword rankings, traffic metrics, and user engagement to identify trends and areas for improvement.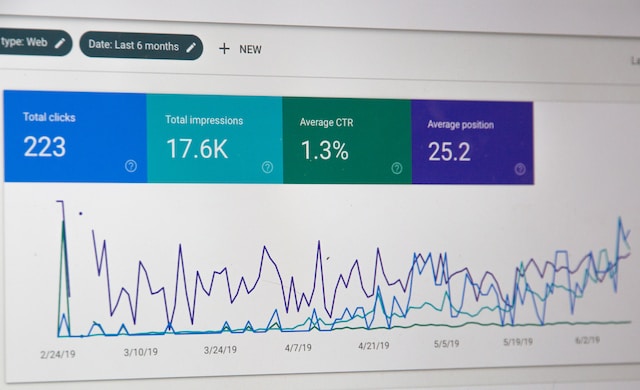 Conclusion:
Performing a comprehensive SEO audit is crucial for maintaining and improving your website's search engine rankings. By following the steps outlined in this guide and utilizing the recommended tools, you'll gain valuable insights into your website's SEO performance and be well-equipped to make data-driven optimizations. Remember, SEO is an ongoing process, so make it a habit to conduct regular audits and stay ahead of the competition.
By investing time and effort into optimizing your website through regular SEO audits, you'll pave the way for increased organic visibility, improved user experience, and long-term success in the digital realm.