In the world of data analytics, Google Analytics has been a game-changer for businesses and website owners. It provides valuable insights into user behavior, helps track marketing efforts, and optimizes digital experiences. With the advent of Google Analytics 4 (GA4), a new era in web analytics has begun. In this article, we'll explore what GA4 is, how it differs from Universal Analytics (UA), its pros and cons, and how to migrate from UA to GA4.
What is GA4 or Google Analytics 4?
GA4, also known as Google Analytics 4, is the latest iteration of Google's web analytics platform. It's designed to provide a more comprehensive and future-proof approach to analytics, focusing on cross-platform and cross-device tracking, enhanced user journey analysis, and privacy-centric features. GA4 introduces several significant changes compared to its predecessor, UA, to address the evolving needs of businesses and the digital landscape.
GA4 vs. UA: Key Differences
While GA4 builds upon the foundation of UA, it offers several noteworthy differences:
| | Google Analytics 4 (GA4) | Universal Analytics (UA) |
| --- | --- | --- |
| Data Model | Event-driven model with an emphasis on events | Session-driven model with pageviews |
| Tracking | Enhanced cross-platform and cross-device | Primarily web-based tracking |
| User Journey | Focused on customer lifecycle and engagement | Primarily focused on page-based sessions |
| Privacy | Built-in privacy features, such as consent | Dependent on manual privacy configuration |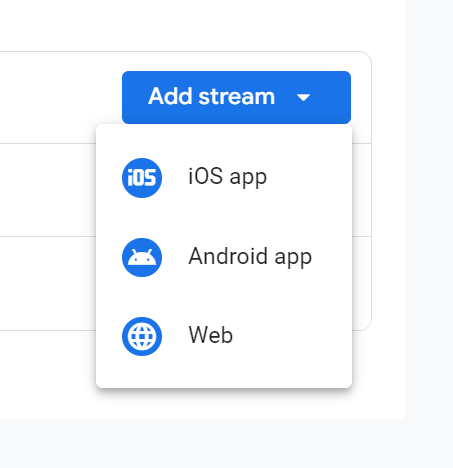 Pros and Cons of GA4
GA4 brings several advantages to the table, but it also has some limitations. Let's examine both aspects:
Pros of GA4:
Advanced Cross-Platform Tracking: GA4 excels in tracking users across multiple platforms and devices, providing a more accurate representation of user behavior in today's multi-device world.
Enhanced Analysis of User Journeys: GA4 introduces a customer-centric approach, allowing businesses to analyze the entire user lifecycle and engagement across different touchpoints.
Future-Proof and Flexible: With its event-driven data model, GA4 is designed to adapt to future technological advancements, ensuring longevity and compatibility with emerging platforms.
Cons of GA4:
Learning Curve: GA4 introduces significant changes compared to UA, requiring users to familiarize themselves with the new interface, data model, and reporting options.
Limited Feature Parity with UA: As GA4 is still in its early stages, it may not offer the same breadth of features and integrations as UA. However, Google continues to add new capabilities to bridge this gap.
Also Read: Why Isn't My Website Ranking: A Comprehensive Guide
Migrating from UA to GA4
Migrating from UA to GA4 is essential to leverage the new capabilities and ensure long-term analytics success. Here's a step-by-step guide to help you through the migration process:
Create a New GA4 Property: Set up a new GA4 property in your Google Analytics account.
Update Tracking Code: Implement the GA4 tracking code across your website or app. Ensure that you have both UA and GA4 tracking codes running in parallel during the transition period.
Configure Data Streams: Create data streams for each platform (web, iOS, Android) to ensure accurate data collection and measurement.
Set Up Conversion Events: Identify and define the conversion events that align with your business objectives, such as purchases, form submissions, or sign-ups.
Configure Custom Reports: Create custom reports and dashboards in GA4 to replicate your existing UA reports and fulfill your specific analytics requirements.
Analyze and Compare Data: Compare data from UA and GA4 during the transition period to ensure consistency and validate the accuracy of the migration.
Gradual Transition: Gradually shift your reporting and analysis to GA4 as you become more comfortable with the new interface and data model. Eventually, sunset your UA property.
Check Out: Introducing the next generation of Analytics, Google Analytics 4
Conclusion
Google Analytics 4 is a significant leap forward in web analytics, offering advanced cross-platform tracking, comprehensive user journey analysis, and built-in privacy features. While it requires adaptation and familiarity with the new interface, GA4 provides a future-proof analytics solution for businesses. By migrating from UA to GA4, you can unlock its full potential and stay ahead in the ever-evolving digital landscape. Embrace GA4, and embrace the power of data-driven insights.