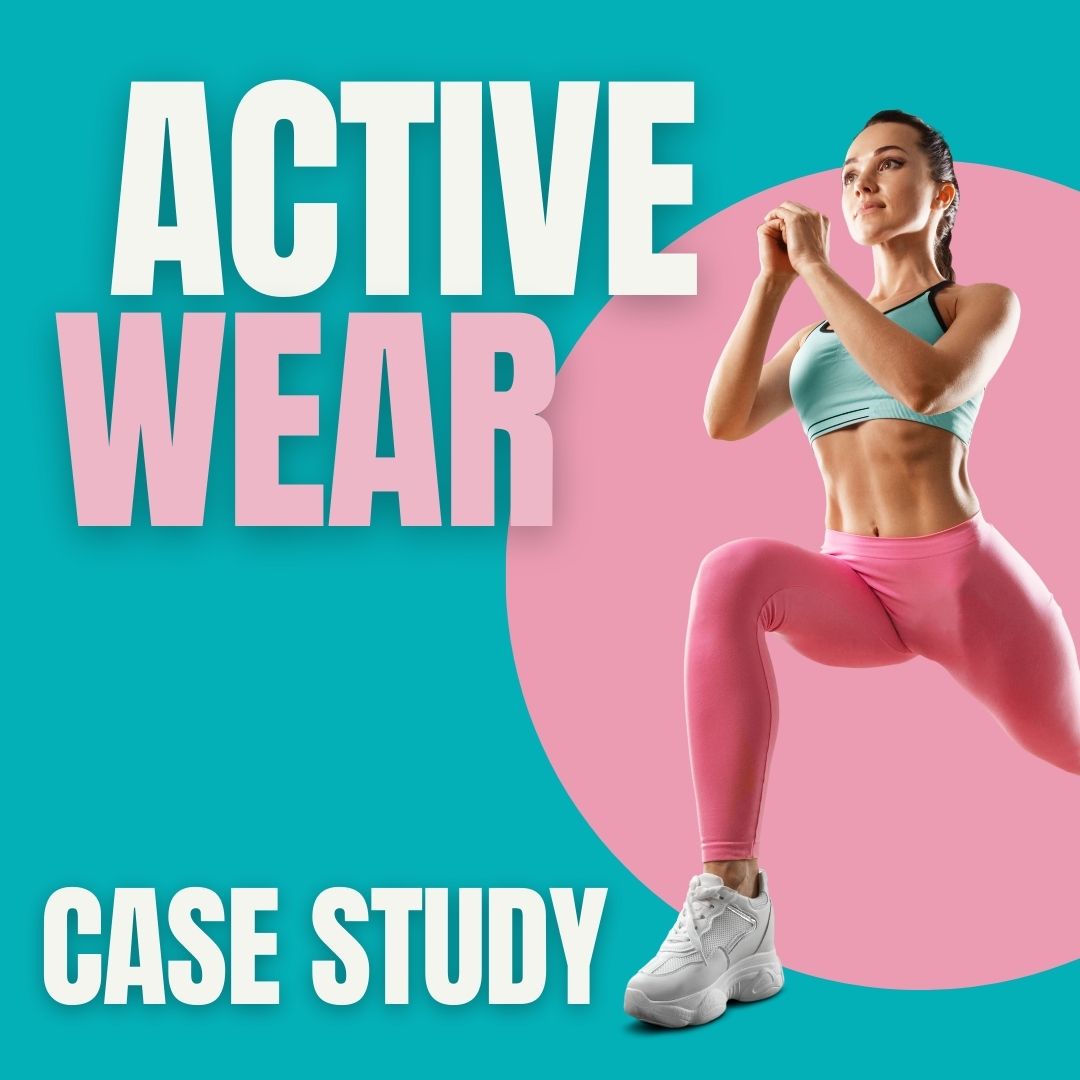 In recent years, the activewear industry has experienced significant growth, driven by a surge in health and fitness awareness among consumers. This case study explores the launch of a new activewear brand, "FlauntHub," in a competitive market dominated by established players like BlissClub.com and Lululemon. The case study will delve into the market value, strategies, and potential competitors for FlauntHub.
The global activewear market has been expanding rapidly, fueled by changing lifestyles, fitness trends, and increasing demand for versatile clothing suitable for both workouts and everyday wear. The market's value, estimated at $425.5 billion in 2022, is growing at a CAGR of 6.2% from 2023 to 2032
| Competitor | Market Cap (2023) | Products | Growth Strategy | Annual Turnover | Starting Year |
| --- | --- | --- | --- | --- | --- |
| BlissClub.com | $1.2 billion | Yoga and workout apparel, activewear accessories | Emphasis on premium quality, functional designs, targeted marketing to fitness enthusiasts | $18 million | 2010 |
| Lululemon | $46 billion | Yoga wear, activewear, lifestyle clothing | Focus on brand experience, in-store events, community building, celebrity endorsements | $4.4 billion | 1998 |
| Nike | $160 billion | Athletic footwear, apparel, equipment | Strong brand recognition, athlete endorsements, technological innovation | $45 billion | 1964 |
| Athleta | $1 billion | Women's activewear, athleisure, swimwear | Inclusivity, body positivity, sustainable practices, women empowerment | $800 million | 1998 |
| Cult Fit | $1.5 billion | Fitness classes, activewear, health and wellness offerings | Integrated fitness platform, subscription model, personalized workout plans | $2.2 million | 2016 |
| Kica Active | $2 million | Diverse activewear range, sustainability focus | Premium quality, sustainable practices, online engagement, innovation | $1.5 million | 2016 |
Trends: BlissClub.com emphasizes a fusion of functionality and fashion. Their activewear often features seamless designs, intricate patterns, and bold colors. They follow trends like color blocking and high-waisted leggings.
Fabrics: BlissClub.com uses a variety of performance fabrics such as moisture-wicking blends, nylon-spandex mixes, and lightweight mesh for breathability. Compression fabrics are also incorporated to enhance support during workouts.
Trends: Lululemon is known for its timeless and versatile designs. They focus on pieces that can transition from gym to street seamlessly. Their products often feature minimalistic aesthetics and muted colors.
Fabrics: Lululemon is renowned for their patented fabric, Luon, which combines the softness of cotton with the performance of synthetic fibers. They also use Luxtreme for high-intensity workouts and Nulu for ultra-soft comfort.
Trends: Nike actively embraces cutting-edge technology in both design and functionality. They often incorporate futuristic and edgy styles into their activewear, staying on top of athleisure trends.
Fabrics: Nike utilizes Dri-FIT technology for moisture management, enabling rapid sweat evaporation. They also employ Nike Pro fabric for compression and breathability, and AeroAdapt for adaptive cooling.
Trends: Athleta caters to women who seek versatile activewear that can seamlessly transition into their daily lives. They emphasize body positivity and inclusive sizing, catering to diverse body types.
Fabrics: Athleta integrates Powervita fabric, known for its buttery softness and compression. They also use sustainable materials like recycled polyester and Lenzing Tencel for eco-friendly options.
Trends: As a fitness platform, Cult Fit primarily focuses on activewear that complements their fitness classes. Their designs are often minimalistic and functional, emphasizing ease of movement.
Fabrics: Cult Fit's activewear features stretchable and breathable fabrics, allowing for a wide range of motion. They prioritize moisture-wicking materials to keep users comfortable during workouts.
Trends: Kica Active targets active women seeking fashionable yet functional activewear. Their designs often incorporate vibrant colors, unique patterns, and stylish details.
Fabrics: Kica Active uses lightweight and stretchy fabrics to provide comfort and mobility. They incorporate moisture-wicking technology to keep users dry, and focus on fabrics that are suitable for both workouts and casual wear.